CADAVERIA + NECRODEATH = MONDOSCURO

MONDOSCURO will be the title of the EP involving CADAVERIA and Necrodeath, currently in the studio together to complete the mix of what promises to be the most diabolically unusual release of 2016.
The title refers to the cinematographic genre "Mondo film" of explicit documentaries, born in the 60s and depicting sensational, bloody and shocking scenes. MONDOSCURO also clearly recalls Mondocane project, the legendary collaboration of Necrodeath and Schizo from which the album "Mondocane: Project One" was born in 1989.
MONDOSCURO will not be a normal split, but a joint partnership that will see the two bands interacting strongly, through a track-list that alternates new songs to covers and that will include many identity exchanges.
The EP will be released in a few months via Black Tears of Death.
Stay tuned for more details!
www.facebook.com/necrodeath.official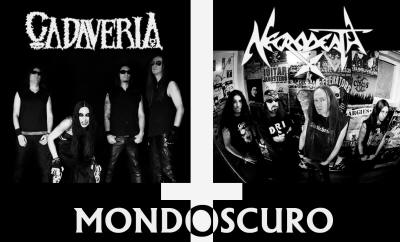 NECRODEATH in studio with CADAVERIA!

One year after their last release, the 7" EP "Headhunting", thrash metal band NECRODEATH enters the recording studio to release a new EP. This work will represent something new compared to their previous releases, yet maintaining the band's obscure, thrash and violent tradition.
This new release will also feature the participation of the horror metal band CADAVERIA, which shares two members with NECRODEATH, i.e. vocalist Flegias (aka Marçelo Santos, drummer in CADAVERIA), and bassist GL (aka Peter Dayton, bassist in both bands). Flegias defined this collaboration between these legendary bands as "a pact between these entities, which has been haunting us for some time, and now the time has come to exorcise it, entering together in the same studio".
Both bands reached a deal with the Italian label Black Tears, for the European release of this EP.
For more info and updates, follow the official Necrodeath sites
www.facebook.com/necrodeath.official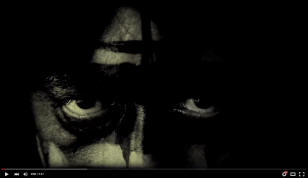 Finally out new Necrodeath clip
Special Guests Demolition Man and Mantas
from Venom Inc.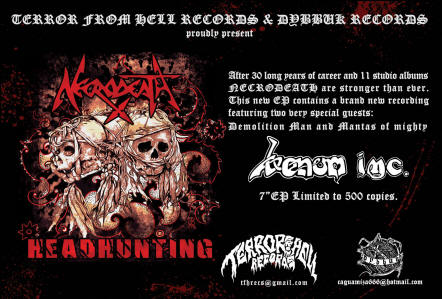 Out now the 7"EP
Headhunting
by Terror from Hell Records
Limited to 500 copies
special Guests:
Demolition Man and Mantas
from Venom Inc.