Home
Live
Biography
Discography
Press
Members
Videos
Gallery
Shop
Downloads
Contacts
Links
H'n'H Drums
---
News Archive: 2007


September 2007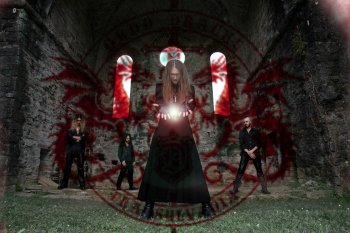 Finally we are ready again to play live everywhere with the new line-up and the new upcoming killer songs that'll be released soon.
Stay tuned and see you on stage!
August 2007

Necrodeath just finished the recording session and the mixing of the new upcoming album "Draculea". The final result is a cruel sound that will pierce your fuckin' brains.
We are now going to Sweden for the final mastering by Peter In De Betou.

The Draculea track list:


V.T. 1431

Smell of Blood

Party in Tirgoviste

Draculea

Fragments of Insanity

Countess Bathory

The Golden Cup

Impaler Prince

V.T. 1476

In the meanwhile we choosed the resident Necrodeath guitarist: ladies and gentlemen... Mr. Maxx!!!
"I used to listen to Necrodeath since I was 16 years old, and when Peso called me to join the band I couldn't believe it! I hope this is the beginning of a long cooperation with them. See you on burning stages!!!"
July 2007

Countdown to "Draculea": a new bloody adventure is beginning. In the next days we'll enter the Outer Sound Studios in Rome to record and mix the new "Draculea" album: 9 tracks, including the "Countess Bathory" version from the almighty Venom

"Immediately after the recording sessions for "100% Hell" I began composing some new material, but it was in November 2006 that I realized that Necrodeath had to come back with a new album, some new material capable to improve our sound without losing our typical trademark. That's why I had the idea to write a concept based on Vlad Tepes' life, finding the inspiration on some books I've been reading recently. Every song will have its particular meaning and there will be a wide range of influences upon this new record. Pier from Labyrinth will record the guitars, since we are still looking for a permanent guitar player, and, of course, this means that the whole record will be influenced by Pier's extraordinary style, with lots of great solos, for the first time in the band's career. Flegias and John are also contributing to this record, you can be sure that everybody will notice that. At last, I also came out with a definitive title for the record: "Draculea". Stay tuned!"
Peso
June 2007

In July 2007 Necrodeath will record their 7th full lenght album, titled "Draculea" that will be released in autumn 2007.

---

Since the new Necrodeath resident guitarist hasn't benn choosen yet, Pier Gonella (Labyrinth) will record the guitars on the upcoming Necrodeath album.

"Recording the new tracks with Necrodeath is the best way to end my experience in the band, after many concerts in Europe. When Peso asked me to take part to the recording sessions I was so enthusiastic. It would have been a different album from the others, keeping the Necrodeath sound of course. Fans will find aggressive and violent tracks but also dark atmospheres, in order to add to Necrodeath sound a progressive and experimental touch"

---

Out now on Scarlet Records the official DVD-Compilation "Deliver us from Evil" with Necrodeath, Hatesphere, Stormlord, Allhelluja, Cadaveria and more. Buy it now here!
May 2007

Necrodeath are composing new bleeding-songs for another ruthless-cd. Next time we'll tell you who will enter the studio with us on guitar and then who will be the resident axe-man. In the meanwhile we are workin' and collaborate with "Cavalieri della Commenda" for a new epic-cruel video-clip.

Mater Tenebrarum live-clip byEstremarte prod. recorded at "Total metal fest" on September 30th, 2006 in Bari (Italy).

Click here to download.
April 2007

EmanesMETAL Records PRESENTS

May, 12 2007 at LONG LIVE METAL Festival 2007:

NECRODEATH

ADX

LORD

RISING DUST

DEMON EYES

NIRNAETH

AYWARN

La Boite A Musique, rue Amedee Pruvost - Wattrelos, Wattrelos Nord, 59150 FRANCE

Cost: 12€/15€

North of France, Near Lille, Near Belgium




Waiting for the"Long Live Metal Festival 2007" in France,Peso is ready to show what he has written and composed (since100% Hell entered your houses!) with his hell-companionsJohn and Flegias!
Therefore there's fresh meat to put on fire once more and to taste the blood again and again... until the next album ...stay tuned!
March 2007

In these rainy days we are looking for the axeman that will be our future resident guitarist, and we are hardly workin' in our own studio to see how much his fingers can be able to bleed...

In the meanwhilePier from Labirinth and Andy (who recorded "100%Hell") will continue to collaborate and help us until the new necro-member will be ready to kick your bloody ass to hell.

Keep in touch!
February 2007

L.I.V. STUDIO (lessons in violence)

Finally starts the first musical studio where the violence is the law!! Are you ready for lessons in violence withPeso andPier? All drummers and guitarists that wanna kick and make their instruments shouting get in touch with us!

LONGOBARDEATH & JOHN

John recorded the hit "Ace of spades" with the italian rock'n'roll thrash band Longobardeath in a new and funny lirycal version.




For more info:
Longobardeath Website

Necrodeath win the Metal Storm Awards as "The Best Thrash Metal Album"

Out now the new Necrodeath t-shirts
January 2007
Out now in Perú "Caja De Metal" magazine with Necrodeath Interview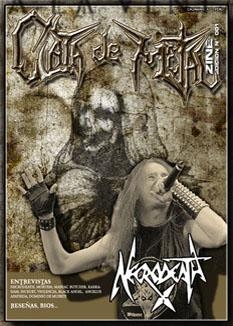 For the very first time in our long history, Necrodeath will play in Sardinia!
We are waiting you for the total devastation!!!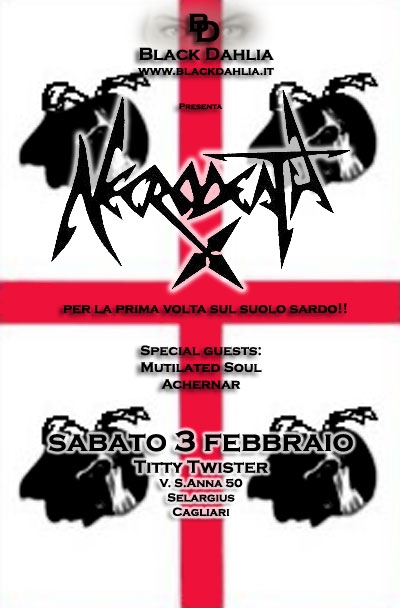 ---