Home
Live
Biography
Discography
Press
Members
Videos
Gallery
Shop
Downloads
Contacts
Links
H'n'H Drums
---
News Archive: 2008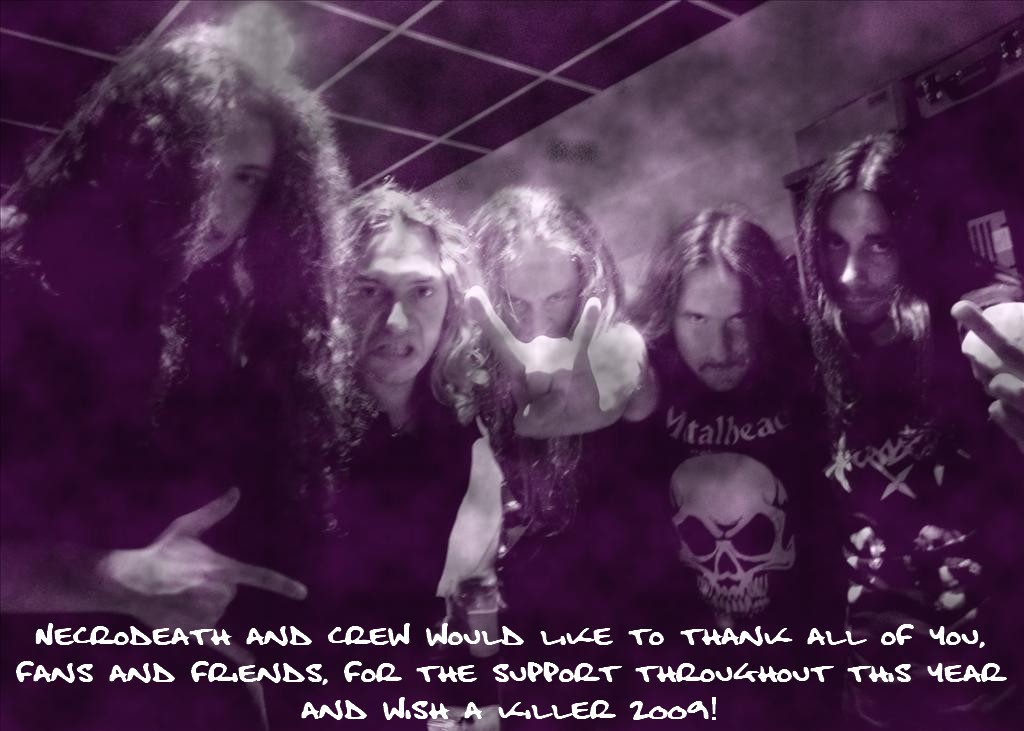 November 2008
October 2008
THE NEW BASSPLAYER : GL
Quote by GL:
"It's a great pleasure to join the Necrodeath family and i'm really happy to share new experiences with the band.
I will do my best and give all of my energy and passion, least but not last i wanted to thank John for the great time we had together and greet all of the fans….See ya all guys on tour!!!"
GL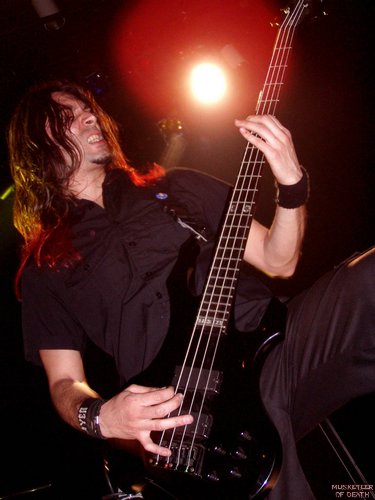 Quote by John:
"I was a young musician when in 1998 I joined Necrodeath. They gave me the opportunity to grow up experiencing rock'n'roll lifestyle, because this is what Necrodeath are: pure evil rock'n'roll!
Anyway, after 10 years, 5 albums, 1 compilation, 1 home video, 6
official video clips and uncountable gigs around Europe, it's time for
me to walk my own way and to thank Peso and Flegias for the funny time we had together. Many thanks even to all the metalheads that supported me during these years, see you soon on stage with my other bands!" Ciao.
John
---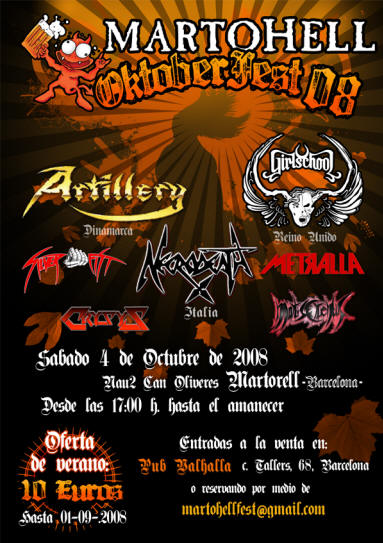 ---
September 2008
Pier is back!
After having collaborated in the building of "Draculea" and having been on tour around Italy and Europe during all 2006, guitarist Pier Gonella has definitely joined NECRODEATH's line-up, now with 5 members, something new in the band so far.
In the meantime, bassist John, decided to leave the band after 10 years of hate and scorn. Soon the name of his substitute will be announced.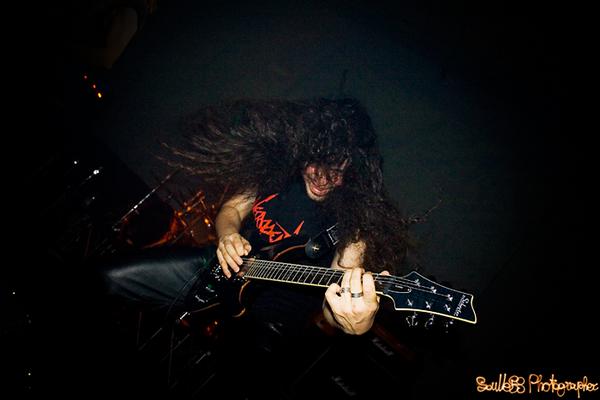 Quote by Peso:
"It's a pleasure having Pier back to NECRODEATH, this time as a stable member. His presence has already brought a fresh and bleeding energy to the band and the first compositions, in a total "old school" vein, are blooming. Stay tuned..."
---
June/July/August 2008
We are ready for the summer open air festivals!!!!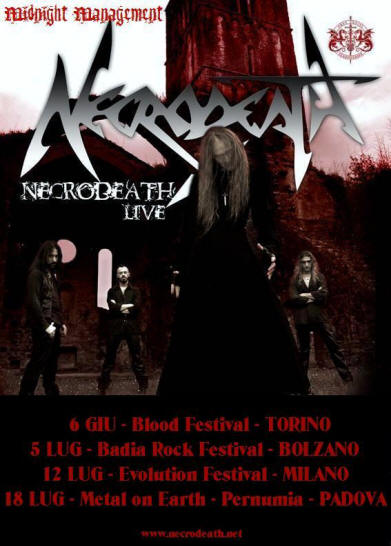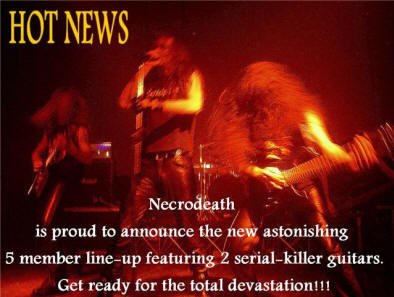 ---
April/May 2008
THE BAND DECIDED TO SPLIT THE PARTNERSHIP WITH BLACK DHALIA AGENCY AFTER SEVERAL YEARS AND FROM NOW ON NECRODEATH WILL MANAGE DATES AND TOURS WITH IT'S OWN "MIDNIGHT MANAGEMENT".



January/February/March 2008
After the exotic dates in Norway, Romania, and Portugal, we're back home to recharge the battery for the first edition of Italian Gods for Metal festival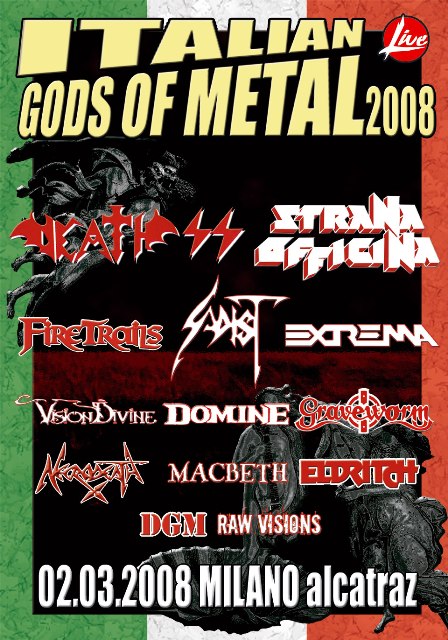 ---