Two exclusive limited edition vinyl reissues:
NECRODEATH
'Into the Macabre'
LP out now on FOAD Records
Yes, it's official: FOAD Records reissues the seminal "into the macabre" debut album as a limited edition virgin black heavyweight vinyl with gatefold sleeve this month. Transparent blue vinyl for the first 100 copies available by mail order only. Additional info at www.foadrecords.it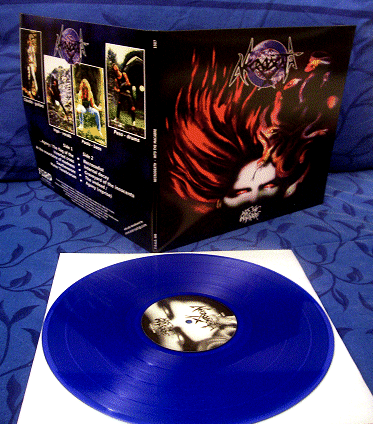 NECRODEATH
'The Shining Pentagram'
10" EP out now Terror from Hell Records
Terror from Hell Records is also re-releasing "the shining pentagram" 1985 demotape on 10 inch vinyl format. A cult underground raw classic no less, this is going to be a real collector's edition for sure. Keep eyes [and ears] open and move fast to get your own copy!